UVA Off-Grounds Housing - Charlottesville, VA
BEDROOMS
PRICE
AVAILABILITY
ADDRESS
Any Price...

$500 or less
$700 or less
$900 or less
$1200 or less
$1400 or less
$1600 or less
$1800 or less
$2000 or less
$2500 or less
$3000 or less
$3500 or less
$4000 or less
Any Price
Any Address...

Preston Court
10 University Circle
64 University Way
68 University Way
110 Kent Terrace
206 Montebello Circle
324 13th Street NW
630 Cabell Avenue
1025 Wertland Street
1027 Wertland Street
1029 Wertland Street
1107 Wertland Street
1109 Wertland Street
1115 Wertland Street
1121 Wertland Street
1201 Wertland Street
1203 Wertland Street
1205 Wertland Street
1213 Wertland Street
1721 Jefferson Park Ave
1723 Jefferson Park Avenue
1725 Jefferson Park Avenue
1725 Jefferson Park Avenue
1801 Lambeth Lane
1819 Jefferson Park Ave
1910 Jefferson Park Avenue
Any Address
Any Availability...

Immediate
2020-2021
Leasing Specials
Portfolio
Any Availability
Explore our many Charlottesville, VA properties in desirable locations from 1 bedroom to 6 bedroom apartments.
See all of our properties on one convenient map and explore our properties in many of Charlottesville's favorite neighborhoods.
Here you can find our Resident Handbook, Maintenance Request, Tenant Portal, and other useful information for our residents.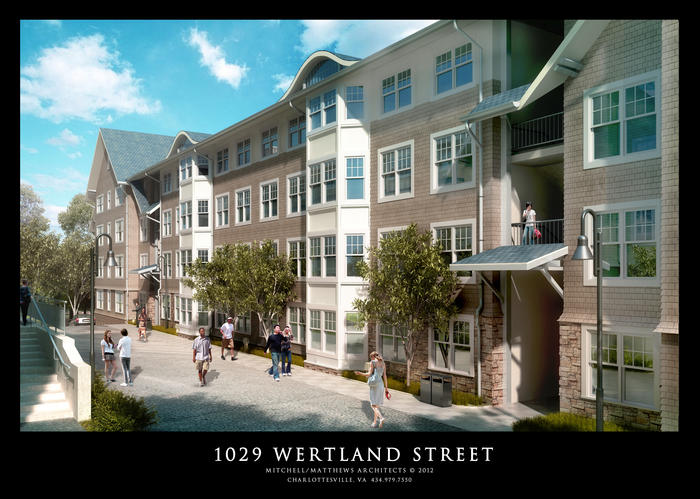 Video Surveillance system!

Ting gigabit fiber internet is included with your monthly utility fee!

Built in 2013 on historic Wertland Street, located two
blocks from the grounds of the University, the UVA Medical Center, and the UVA Corner. This charming four story apartment building features 48 apartments offering 2, 3 and 4 bedroom floor plans and a large parking garage.
LEARN MORE